I  have a LOT going on this May and wanted to make sure that everyone knows what I'm doing! I would love to see you at any of these events! 
LA Meetup / Tweetup for Entrepreneurs Friday, May 8th, 7-9 pm at the Westin LAX, Los Angeles, CA – I'm hosting this ONE-TIME meetup and networking event for anyone in business – men and women welcome and it's absolutely FREE! Just RSVP on the Facebook event page here and please share this with your friends online or via email, etc. for anyone who is in or near the LA area!!
Kat is speaking at the Women Inkorporated (WINK) meeting Monday, May 11 in La Mesa, CA
Topic:  Jumpstart Your JV Relationships Using Social Media
Come to this presentation to learn and walk away with: 
• How to find great referral sources and joint venture partners on social media fast 
• What to say to them to make them want to "play" with you 
• What to do with them once you make that initial connection 
• How to systematize and outsource this entire process to reach hundreds or thousands of new JV prospects every month
Kat is speaking at the Holistic Chamber of Commerce Tuesday, May 12 in Rancho Cucamonga, CA
Topic:  3 Simple Steps to Attract More Clients and Make More Money Now
Let's all learn about the best ways to grow our businesses by sharing our experiences and expertise regarding what works and the options and solutions that will help us reach more people (i.e. customers and clients).
Kat is the guest speaker on the Indestructible Wealth Radio Show
Join Paul Mata every Wednesday as he shares easy tips and strategies that traditional financial advisors won't tell you about creating indestructible wealth. Each hi-energy show will pull back the curtain to the financial industry, and help you become exceptionally savvy about your finances so you can make, sustain, and protect your wealth in any economy.
Kat is speaking at the Public Speakers Conference June 14-17 in San Antonio, TX —> Get $100 OFF w/ coupon code "Katrina" Get info and details here. 
Kat is speaking at theeWomenNetwork meeting
Th
ursday, June 18
 in Knoxville, TN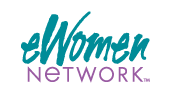 Katrina Sawa
Your Love & Money Mentor, Speaker &
Author of the book, Love Yourself Successful
P.S.  Have you seen what I'm offering in my Live Big Mastermind for 2015? If not and you're searching for a mentor, mastermind group or support this year, I highly recommend you see what the buzz is about at www.LiveBigMastermind.com
Connect With Me Online:
Facebook: www.Facebook.com/KatrinaSawa
Public Group: www.Facebook.com/groups/JumpstartYourBiz
YouTube: www.YouTube.com/katmarketingexpert
Twitter: @KatrinaSawa